BERT TAKEN
Chair Of The Board (COB)
---
Bert Taken is a philosopher who lectures at the Gerrit Rietveld Academie, an international university of sciences for Fine Arts and Design, and at the Academy of Architecture, both in Amsterdam. He has visited Iran three times, twice for study with students and professors of the Rietveld Academy. The travel resulted in a book of images and essays done by the group entitled Heartbeat Iran.
KAMRAN HASHEMI
Member of the Management Board
---
With over 30 years of experience in risk management in international banking and a long history of involvement in charitable organizations related to Iran and the Iranian community. Kamran was founding member and member of the Management Board of Iranian Community Centre (ICC) established in 1983 to provide legal advisory service to the growing population of asylum seekers in London, worked with charities devoted to education and technology in Iranian schools, and is a founding member of United4Iran-London.
STEVEN LOYST
Member of the Management Board
---
Steven Loyst is a specialist in leading international humanitarian responses and organizational transition in conflict, post-conflict and development contexts. He is currently the Head of Operations for North Africa with the International Federation of Red Cross and Red Crescent Societies based in Tunis, Tunisia and serves as a Guest Lecturer at the American University in Kosovo. Building on a background in civil-military cooperation, Steven has provided consultancy services to non-governmental organizations, donors and directed the country offices and interventions of the Red Cross/Red Crescent Movement including the International Committee of the Red Cross (ICRC) in Kosovo, Pakistan, Indonesia, Madagascar, Niger, Haiti, Russia, Guinea, Serbia and Rwanda. He lived in Iran for three years, from 2004 to 2007, where work with United Nations and interaction among private citizens, civil society activists, journalists, government and diplomatic representatives reaffirmed a profound interest in the country that continues to the present day. Steven holds a Master's Degree in Public Policy and Administration from the University of Guelph in Canada. His research interests include the technical-political dynamic of humanitarian action, globalization and the environment as well as the evolving architecture of the humanitarian system. He has conducted lectures at the University of Luxembourg, University of Groningen and the United Nations Association at Utrecht in The Netherlands. He is a frequent spokesperson and commentator on humanitarian affairs including the recent civil unrest in North Africa and the Middle East for the Australian Broadcasting Corporation, BBC World, Radio Canada, Vatican Radio and the Washington Post.
HAJO FUNKE
---
Chair on Politics and Culture at the Otto-Suhr-Institute of Free University Berlin (since 1993). Main Research: - Authoritarianism and Democracy - Right wing Extremism - Studies on Mideast - Studies on Political Culture of Post-Holocaust-Germany Funke reconstructed and analyzed the ideology of the right-wing oriented German political party the `Republicans', particularly in reference to its hatred of foreigners, its anti-Semitism, and its ultra-nationalism. He also analyzed the ideas and roots of ethnocentricity within German nationalism. Funke has written widely on the neo-Nazi networks and the effect on them of radical revisionism and social prejudices, especially anti-Semitism and a hatred of foreigners. Funke gained his Ph. D. on the political sociology of work-conditions [summa cum laude].
SCOTT LUCAS
---
Professor of American Studies at the University of Birmingham since 1989. Lucas is a specialist in US and British foreign policy and has written and edited seven books, more than 30 major articles, and a radio documentary and co-directed the 2007 film Laban!. Formerly a journalist in the United States, Scott has written for newspapers including The Guardian and The Independent and was an essayist for The New Statesman. He appears regularly on British, American, and international radio and television as a specialist on current affairs, politics, and history. His blog began life as Watching America at Libertas: The Centre For US Foreign Policy. A native of Alabama in the United States, Scott is assisted by his wife and two children, one of whom has his own political blog, and is plagued by his loyalty to Leeds United Football Club. He is also a proud member of Red Sox Nation.
FRED ANDON PETROSSIANS
---
Iranian journalist, researcher and blogger. He is the online editor in chief of Radio Farda, Iran editor of Harvard Global Voices, and co-founder of the award wining March 18 Movement to protect bloggers. He has commented frequently on Iranian media and civil society in international media and delivered speeches on this topic in media and academic centers such as Yale University. He has also contributed to various digital projects such as Digiactive. Petrossians has MA in European Politics, Cultures and Organizations.
KAMRAN ASHTARY
Executive Director
---
Artist, human rights defender, and researcher. He is director of the Netherlands-based civil society organization, Arseh Sevom and a founding member of United4Iran and their European coordinator for 2009-2010. After leaving Iran in the early 1980s, Kamran studied in New York and Amsterdam. In 2003, Kamran returned to Iran for four years, where he managed his own design and communication company. Kamran worked as director of communication and development at Radio Zamaneh. He is frequently interviewed in the press about Iran and has given lectures on media in closed societies in Budapest, Athens, Berlin, New York, and Amsterdam. For the last four years he has also been an invited speaker for Amnesty International's Movies that Matter festival. Since 2010, Kamran has spoken on human rights in secondary schools in the Netherlands as part of an Amnesty International effort. Kamran is the designer and editor of the 2010 book, Hope, Votes & Bullets, a co-author of the blog View from Iran (viewfromiran.blogspot.com), and the book Iran: View from Here. His photographs of Iran were recently published in the book, Iran Ist Anders, published in Switzerland.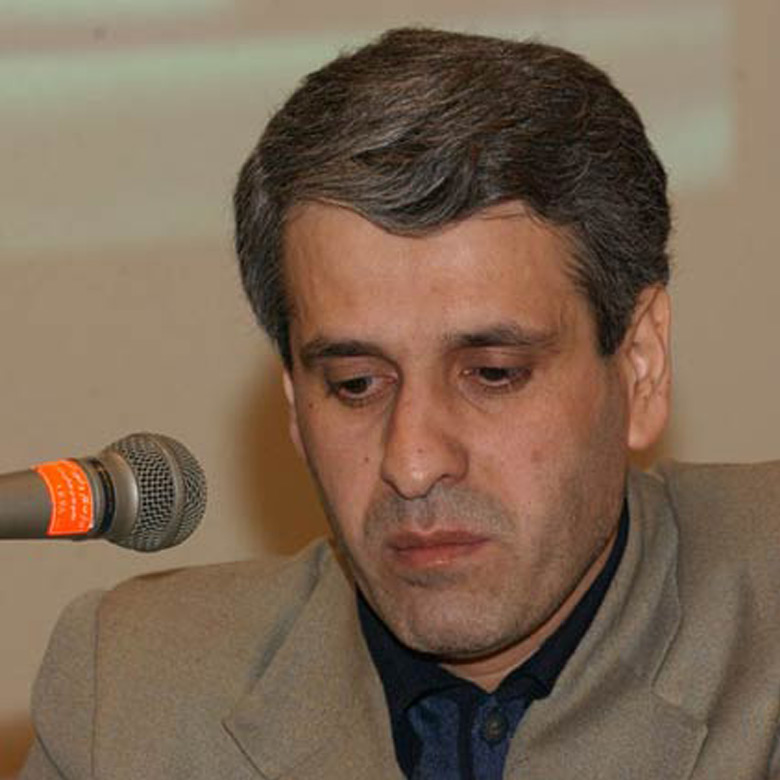 Sohrab Razaghi
---
PhD in Political Science from Tehran University. Razaghi is a human rights defender who worked in the administration of the former president of Iran Mohammad Khatami to encourage the development of civil society. Razaghi was a professor until he was fired in the first wave of academic expulsions following the election of Mahmoud Ahmadinejad. Since then, despite many invitations from student groups, he has been forbidden from stepping foot in any University in Iran. Razaghi was Executive Director of the non-profit Iran Civil Society Organization Training and Research Center (ICTRC), known as Koneshgaran Davtalab within Iran, which had a particular focus on the rights of women and youth. In 2007, intelligence officers arrested Razaghi without a warrant. After his arrest, the organization was forced to shut its doors, its accounts were frozen, and staff were harassed. Razaghi is widely published and was editor-in-chief of several online and print publications.
TORI EGHERMAN
---
Is a writer and communications consultant who has helped a number of organizations improve their communications and better understand their target audience. She has written about issues related to Iran for a number of publications including Prospect, The Guardian, Global Voices, and re-construction. Tori is co-author of the book Iran: View from Here and co-editor of Hope, Votes & Bullets.
MOSTAFA KHOSRAVI
---
Mostafa is a journalist based in Italy. He works as a political analyst for several media organizations. Mostafa was a student activist and member of The Office for Strengthening Unity from 2003-2006. He was arrested in 2003 and sentenced to 4 years in prison. After his sentence, he finished his study in ceramic engineering at The Iran University of Science and Technology in Tehran. He continued his activism as a member of The Alumni Organization of Iran (Consol-idation of Unity) in 2007. During the presidential election in 2009 he was member of Mehdi Karubi's campaign.
Pezhman Tahavori
---
Is co-founder of the Nonviolent Initiative for Democracy (NID). He received his master degree in International Relations from the Fletcher School of Law and Diplomacy at Tufts University in 2009, Tahavori worked for 8 years as a journalist, and served on the editorial and managerial boards of the newspaper Iran, a major daily news agency in Iran. As an Iranian journalist living in the United Sates since 2005, he has closely studied matters related to democracy and human rights and worked as a freelance journalist and project manager with several organizations. Among his many accomplishments, Pezhman worked with George Mason University to build and manage the Iranian School of Conflict Resolution and Minorities Rights (online). He also taught the course on negotiation. He was co-founder of the online magazine, JARAS, which covered the Iranian Green Movement. Pezhman continues to organize events and activities related to Iran and human rights.