Who are we?
Arseh Sevom (Third Sphere) is a non-governmental organization established in 2010 in Amsterdam, to promote democracy, human rights and civil society in Iran.
We promote the advancement of rights for people of all beliefs, genders, ethnicities, and non-violent political affiliations.
We are a team with diverse backgrounds. And we're not just talking about education and work experience. Our life experiences are vastly different. We are Jews, Muslims, Baha'is, Christians, atheists, communists and ex-communists, artists and astronomers, Americans, Iranians, Germans, Canadians and Belgians. We come from religious families and political families; small families and big families. We grew up in freedom, in revolution, or under authoritarian rule. We are refugees, immigrants, and citizens. Our beliefs are not the same. Our outlook differs. We don't agree on everything, but we do agree on one thing. Our diversity makes us stronger. It makes us challenge our norms. It means we cannot take shared understanding for granted.
We work with individuals and organizations to amplify their actions and efforts in the promotion of civil society.
We urgently need your support
Please donate if you can.
At the end of 2012, an independent evaluator made an extensive review of our practices and accomplishments over its first three years of operation. The evaluator spoke to a number of people affected by the organization's work. He wrote:
Arseh Sevom was several times referred to as being and creating "a living exercise in democracy." This is a compliment that simultaneously includes a task and challenge for the future!
What do we mean by civil society?
When Arseh Sevom got together to hammer out our vision and mission, we took it really seriously. We read up on civil society and the varying definitions. We expressed concern that by some definitions, civil society could be construed as anti-democratic and oppressive. We searched for a meaning we could agree on and that expressed our values.
In the end, we adopted John Samuel's characterization of civil society as informal, semiformal, or formal organizations that protect, promote, and facilitate principles and practices of democracy, participation, pluralism, rights, equity, justice and peace among people locally, nationally, and internationally.
By adopting this definition, we aim to work with groups that recognize the rights of others and encourage practices of inclusion. The protection and preservation of minorities among Iranians is of paramount concern for us.
Arseh Sevom works to create tools, resources, and opportunities for learning and collaboration that promote a capable, vibrant, and pluralistic civil society inside Iran, in the diaspora, and among related communities.
OUR VISION

We envision a strengthened civil society in Iran and among related communities that is capable, pluralistic, participatory, and effective at achieving its objectives.
Arseh Sevom is funded in part by our readers and individual donors. Thank you to all of you.

Projects
Civil Society How-To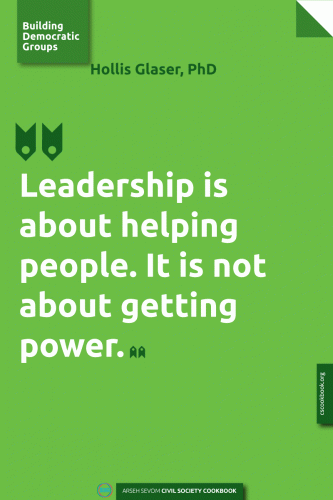 How in the world do people come together to actually form a civil society? That's the question Arseh Sevom seeks to answer in the Civil Society How-To. We spoke to civil society activists and other experts about how civil society works. The project shares their experiences and knowledge building democratic organizations, using theater to engage communities, and generally being amazing activists working to improve their communities.
Here's what Oxfam Novib's executive director in the Netherlands, Farah Karimi, told us:
"You want to do something about injustice, because if you think ok, I am angry, or I am disappointed, or people are bad and that is never going to change, then that anger and disappointment can translate itself into frustration and even into hypocrisy. But I try to translate my anger into positive action. I think, what can I do about it? What can I change?"
Find more interviews, activities, and content here: http://www.civilsocietyhowto.org/
Dar Sahn
In English Dar Sahn means The Floor, as in who has the floor? In other words, the floor refers to the right and opportunity to speak up whether at a meeting of peers or in parliament, or wherever groups gather.
Dar Sahn has many aspects all focused on bringing more accountability to national and local government. Citizen journalists cover issues important in their local communities. Journalists profile members of parliament. Researchers and educators provide information for engaging with local government. Educators create content to inform people about how to get involved with local councils as candidates and as community representatives.
Dar Sahn isn't just about great content, it's about creating a culture of reporting that is fair and factual. And people are taking notice. The practices of our journalists are being shared and discussed along with the content they create.
The project is also about taking actions that create more representation in and attention for the needs of communities.
Over one million people have been reached though our website and social media. Toolkits about becoming involved with civil society and local councils were shared, viewed, and downloaded more than the 500,000 times.
"For the first time since the revolution, there were no representatives of the Revolutionary Guards or Militia elected to Tehran's city council."
For more information: http://www.darsahn.org/
Rayeman
Rayeman (My Vote) is a partnership with Amsterdam's KiesKompas (Electoral Compass). It's designed to gauge the attitudes of people in Iran to a number of local issues.
We identified over 500 issues that were occupying people all over Iran. Our focus was on localities. Those issues included everything from access to safe pedestrian walkways to child marriage to lack of employment opportunities. People expressed concern about water, pollution, and education, as well as to corruption and construction practices.
Together with KiesKompas, Arseh Sevom created a survey that attracted several hundred thousand visitors. Their response to the survey allowed them to have a better understanding of their political personality. Were they egalitarians? Lavish conservatives? Skeptical optimists?
Obstacles to Democracy: The Guardian Council
Obstacles to Democracy shows an expansion of power by the Guardian Council and Iran's Supreme Leader. The Guardian Council is not merely an institution with twelve members, it has offices all over the nation. Since 2001, it has been expanding its influence on elections through surveillance and demands for ideological conformity from candidates. In fact, in the 2020 elections, it prevented the candidacy of nearly every single reform-minded or independent candidate. This includes rejecting the candidacy of 90 sitting members of parliament, many of whom are affiliated with the reformists or independent.
---
ANBI Status approved

RSIN
822076548
Contact 
talktous@arsehsevom.net
Board
Arseh Sevom's Executive Board serves as volunteers. The bylaws prohibit receiving a salary from the organization. They are reimbursed for travel and expenses made on behalf of the organization.
Supervisory board
A. Taken, President of the Board
S. Loyst, Secretary of the Board
K. Hashemi, Treasurer
Managing director: K. Ashtary
Policies
Download a summary of our policies: AS: Policy Overview
Our complete policies are available upon request:  talktous@arsehsevom.net